movies
PLAYING THIS WEEK:
Erotic French thriller directed by, and starring, Mathieu Amalric (The Diving Bell and the Butterfly). When a married man\'s torrid affair with his mistress turns to talk of murder, his life spirals out of control.
Within the confines of their blue hotel room, Julien (Amalric) enjoys kinky liasons with a married woman, and soon finds himself embroiled in a police investigation when their trysts spill over to have real world consequences. Screened in the Un Certain Regard section at the 2014 Cannes Film Festival.
Starring: Mathieu Amalric, Léa Drucker, Stéphanie Cléau, Laurent Poitrenaux,Serge Bozon, Blutch, Mona Jaffart, Véronique Alain
Directed by Mathieu Amalric (\'On Tour\', \'Le stade de Wimbledon\')
Written by Mathieu Amalric, Stéphanie Cléau (based on the novel by Georges Simenon)
Drama, Thriller | 1hr 15mins | M | Nudity and sex scenes | Country of Origin: France | Language: French with English subtitles
REVIEWS:
3.5/5 : "...stunning wee French thriller that manages to maintain a slow-burning tension, without ever fizzling into tedium or exploding into unlikely action" read the review here
3.5/4: rogerebert.com
86% fresh on RT
---
3 SCREENINGS ONLY - DONT MISS IT !
From Tate Modern London, and New York's MoMA.
Hailed as the most successful exhibition in Tate Modern's history, you can still catch this once-in-a-lifetime exhibition at your local cinema, featuring exclusive new footage from MoMA New York.
Audiences are invited to enjoy an intimate, behind-the-scenes documentary about this once-in-a-lifetime blockbuster exhibition with expert contributions from those that knew Matisse as well as curators, historians, Tate director Nicholas Serota and MoMA director Glenn Lowry. Plus there are breathtaking specially commissioned performances by Royal Ballet principal dancer Zenaida Yanowsky and jazz musician Courtney Pine. Acclaimed British actor Simon Russell Beale brings insight and emotion to the words of Henri Matisse himself, while actor Rupert Young (Merlin) narrates.
"The way the film captured Matisse at work, bringing his artistry to life – including resonant readings from Simon Russell Beale – was genuinely inspiring." Apollo Magazine
Documentary | 1hr 40mins | Exempt | Country of Origin: UK |
---
Right time, right place, wrong date.
Simon Pegg (Shaun of the Dead) and Lake Bell (In a World…) star in this London-set rom-com from the director of The Inbetweeners Movie, following a woman who is mistaken for a blind date which accidentally leads to her finding the perfect boyfriend.
"Perpetually single Nancy (Bell) has given up on ever finding Mr. Right. When a mix-up involving a fad self-help book leads to Jack (Pegg) - a charming stranger - falsely identifying her as his blind date, Nancy lets her guard down to see where this unexpected opportunity takes her. At first Jack seems like he might be The One, but soon both parties realise there might be more to the other than they first let on." (Tribeca Film Festival)
Starring: Simon Pegg, Lake Bell, Olivia Williams, Ken Stott
Directed by Ben Palmer (\'The Inbetweeners Movie\')
Written by Tess Morris
Comedy, Romance | 1hr 28mins | M | Offensive language & sexual references | Country of Origin: UK
REVIEWS:
" 4 stars (out of 5) - I loved it…Man Up is the best British rom-com I\'ve seen in years" - Graeme Tuckett, stuff.co.nz & Dominion Post.
http://www.stuff.co.nz/entertainment/film/film-reviews/69490105/review-man-up
" 3 ½ stars (out of 5) - Man Up doesn't reinvent the romantic comedy…but for the most part it's good, laugh out loud, easy fun."– Francesca Rudkin, NZ Herald
"3 ½ stars (out of 5) – I was completely on board…a nice little film." Dominic Corry, TV3
http://tvnz.co.nz/breakfast-news/movie-review-inside-pixar-s-best-film-yet-video-6341239
"4 stars (out of 5).... I laughed, I clapped, I cheered.... I got it!" – Mary Putnam, RadioLIVE
"4 1/2 stars (out of 5).... Lake Bell personifies the modern single woman over 30. She's an updated Bridget Jones without the knicker fixation and a healthier attitude towards sex & self worth." – Sarah McMullan, Radio NZ
" 4 stars (out of 5)...…[ the ] script is absolutely sensational…their chemistry is infectious…utterly delightful from beginning to end" – Sarah Watt, Sunday Star-Times, stuff.co.nz
http://www.stuff.co.nz/entertainment/film/film-reviews/69143049/Review-Man-Up
---
STARTS 23 JULY
He\'s here to help.
The family of a serviceman killed in action receive an unexpected visit from one of his deadly comrades (Dan Stevens, Downton Abbey\'s Matthew Crawley) in this creepy thriller from the makers of You\'re Next. Co-stars Maika Monroe, star of breakout indie horror It Follows.
Starring: Dan Stevens, Maika Monroe, Brendan Meyer, Sheila Kelley, Leland Orser, Lance Reddick, Tabatha Shaun, Chase Williamson
Directed by Adam Wingard (\'You\'re Next\', \'V/H/S\')
Written by Simon Barrett
Action, Horror, Thriller | 1hr 36mins | R16 | Graphic violence, drug use, offensive language & sexual material | Country of Origin: USA
REVIEWS:
· 4 stars http://www.flicks.co.nz/movie/the-guest/
· 4 stars http://www.stuff.co.nz/entertainment/film/film-reviews/70360687/review-the-guest
· 4 stars https://www.tvnz.co.nz/one-news/entertainment/get-your-latest-movie-fix-with-dom-corry-q02699.html?autoPlay=4368191198001
---
A dream that changed a million lives.
True story biopic on children\'s rights campaigner Christina Noble, an Irishwoman who was forced into homelessness as a teen when abandoned by her father. As an adult, her compassionate nature drove her to help nearly a million street-children and their families in Vietnam and Mongolia.
"After surviving an early life of poverty, abuse and other misfortunes, Dubliner Christina Noble (Deirdre O'Kane) finally finds her mission in life. Aghast at the images of the Vietnam War (and the subsequent vivid nightmares they inspire), this tenacious, devout woman travels to Ho Chi Minh City in order to establish a clinic and refuge intended to better the lot of street children and war orphans. Is the fighting spirit coursing through her Irish veins a match for widespread corruption and indifference that awaits her?
"Bradley's biopic concerning this remarkable Irish charity worker has already scored a number of awards on the festival circuit. Built around a powerful central performance by O'Kane and boasting an array of well-known faces such as Brendan Coyle (Downton Abbey), Liam Cunningham (Game of Thrones) and Ruth Negga (12 Years a Slave) in supporting roles, it's a truly inspiring film." (Vancouver International Film Festival)
Biography, Drama, True Story | 1hr 50mins | M | Violence, offensive language and sex scenes | Country of Origin: UK, Vietnam |
---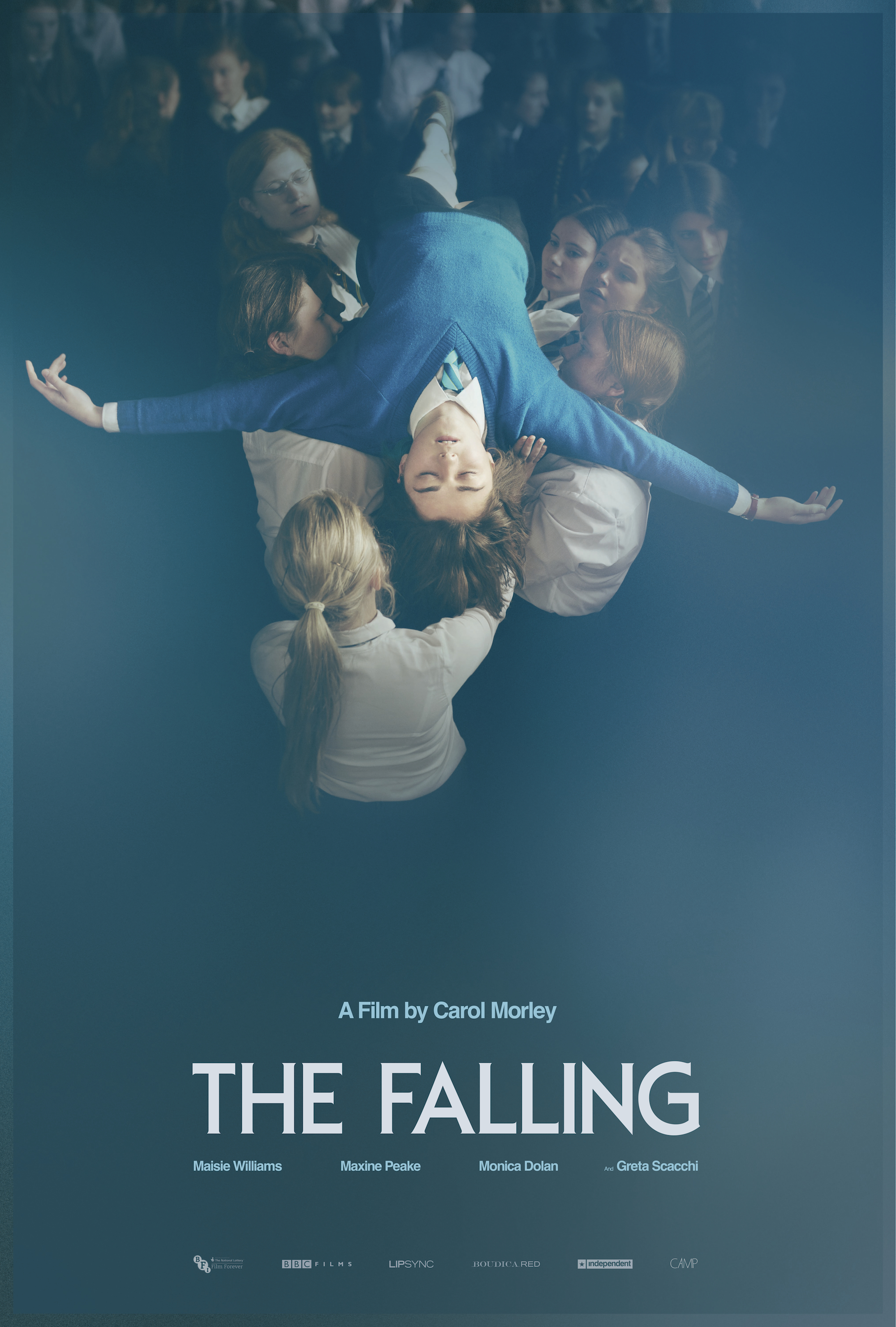 UK mystery set in a 1969 English girls' school where a tragedy unfolds. Soon after, an unknown epidemic begins to spread, causing students to faint suddenly. Amidst the disorder, a troubled girl attempts to keep hold of her friendship with a fellow pupil. Stars Maisie Williams (Game of Thrones), written and directed by Carol Morley (Dreams of a Life).
Starring: Maxine Peake, Maisie Williams, Florence Pugh, Anna Burnett, Greta Scacchi
Directed by Carol Morley (\'Dreams of a Life\')
Written by Carol Morley
Drama, Mystery | 1hr 42mins | R16 | Sex scenes | Country of Origin: UK |
---
The fantastic Mia Wasikowska is Emma Bovary, whose refusal to accept societal conventions leads to rebellion and disgrace, in this adaptation of Gustave Flaubert\'s classic novel set in 19th-century rural France. Co-stars Paul Giamatti and Rhys Ifans.
"Flaubert's finest gets a fresh dust-off as Wasikowska takes on the mantle of the woman who wanted too much. Marriage is at first a dream for young Emma, keen to embrace this new stage in her life and be the perfect partner to her country doctor husband. But she is too spirited a woman to be contained and it's not long before a combination of loneliness, boredom and naïveté impel her beyond the boundaries of society." (London Film Festival)
Starring: Mia Wasikowska, Ezra Miller, Laura Carmichael, Logan Marshall-Green, Henry Lloyd-Hughes, Paul Giamatti, Rhys Ifans, Morfydd Clark, Richard Cordery
Directed by Sophie Barthes (\'Cold Souls\') Written by Sophie Barthes, Felipe Marino (based on the novel by Gustave Flaubert)
Drama | 1hr 58mins | M | Sex scenes | Country of Origin: Germany, Belgium, USA |
---
last change: 07-28-2015, 18:07:27